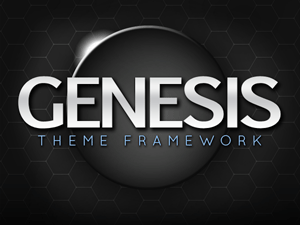 Change is inconvenient. Change is annoying. Change is hard.
All these statements can be true. But, looked at from another perspective, change can be an opportunity.
When it comes to web development, these statements are no less true. And, as with life, every seasoned web developer knows, change is inevitable. The only constant is change. If you don't respond well to change, and you're in the web development field, well then maybe you want to reconsider your path.
I could list numerous times I ran into one of these crossroads – where I was left with the choice to embrace change, or put it off. In the particular circumstance I'm about to describe, I embraced it. And boy am I glad I did.
Now, when the need for change is staring you down, it makes sense to do your homework. Make a reasoned decision. Certainly don't just seek change for change's sake.
Once it I got the sense that WordPress was going to be the dominant CMS platform on the web (good prognostication – it's now used on over 25% of all websites), I decided, with all the myriad options within the WordPress world available, that it made sense to standardize how I developed WordPress websites. Long story short – that realization, and the subsequent search, landing me at an approach that's served me well – the Genesis Framework.
First of all, standardization makes so much sense. At first blush you might think – what? Isn't WordPress, well, WordPress? Does it matter what framework you use from project to project? Well, yes it does. Because, truth be told, while WordPress is WordPress, there's actually a lot of variability when it comes to how different themes, and different theme frameworks are put together. WordPress is really flexible that way. But this can lead to headaches and many extra hours spent needlessly.
One can spend a lot of time just familiarizing oneself with how a framework is put together. And even once you figure it out, there's certainly no guarantee that it'll be put together well, or that that it'll be supported in future iterations of WordPress – and these are two very important notions.
For these reasons, and others, it just makes all the sense in the world to use a trustworthy framework; in order to standardize the way you develop websites. Once you arrive at that conclusion, in my humble opinion, the Genesis Framework pretty quickly emerges as the go-to framework for developing WordPress websites.
So what are some of the advantages?
Well, for one, as I already said, it's stable, and it's well supported. Secondly, it's built to be easily customizable. Yes, getting used to it's architecture takes a little bit of time and effort, there is a learning curve. But once you "get it", it makes everything so much easier. The Genesis Framework makes customization easy by keeping all the presentation and unique functionality nicely organized in a child theme – while all the heavy lifting is handled by the underlying parent theme – which is what the Genesis Framework effectively is.
The advantage here of course is that 1.) you don't end up accidentally breaking the underlying framework while building your unique functions. And, 2.) when the Genesis framework is updated (which it is, because, again, it's well supported), then you don't have to worry about it breaking your theme, or even overriding some of your classes and such.
Yes, once you get used to it, it all works very nicely. It's SEO-friendly; it's robust; it's consistent; it's responsive; it's lightweight, and thus fast, etc. There really are so many good things about it.
So, are there any drawbacks to committing to building WordPress websites with the Genesis Framework? Not really. Not in my opinion. If you're familiar with how to code PHP, and you are good with CSS, you'll soon come to really appreciate how quickly and effortlessly you can craft custom websites using Genesis.
But what about that initial learning curve I mentioned, what's up with that? Well, yes, Genesis is put together differently than many WordPress themes you may have seen beforehand. Genesis uses hooks and filters to let you move around, add, and delete functions and sections, as you need to.
At first this can seem a little foreign, because the pages look so bare. But again, that's because the functions.php file handles all the heavy lifting. When you want to customize something, you declare a function and make it "hookable" within your child theme's functions.php file. And from there you can use that functionality as you like, on as many or as few pages as you'd like. And when it comes to including that functionality in various page layouts, you can either handle that in your admin, or, if you're comfortable with conditional statements, you can handle all that in your functions.php file as well.
Sound different, and thus, strange? Well, it is – at first. But trust me, once you get the way logic behind the organization, it really is pretty intuitive. In fact, it makes you realize this really is the obviously superior way to code WordPress websites all together.
This is just one very tangible way I embraced change, and am really glad I did. At first Genesis did seem a little backwards. At first it felt like trudging through a bog to build a website. But once I acclimatized to it's structure and methodology, well, all the lights came on. And now I don't use anything else. I use Genesis with every single WordPress website I build. So if you're looking to standardize your methodology (and believe me, it'll be worth it if you do) then give Genesis a look-see. It won't let you down, nor will the great underlying support team behind it.
And if you need an amazing, uniquely crafted WordPress website built, then contact me about building it for you. Doing so will let you rest assured that it'll be crafted with all the underlying awesomeness that comes part and parcel with the Genesis Framework.