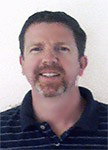 When it comes to web applications, suffice it to say I am a passionately engaged designer, developer, and web strategy consultant. Basically that means, if you're got an idea for a website or web application you'd like to unleash upon the world, I'm your human. I'm the person to work with. Whether your idea is still gaining steam, or it's fully ready to be realized, I'd be happy to come alongside to help make the vision a (virtual) reality. My barometer for success is happy customers and happy end-users.
While the process to the development of engaging, dynamic web applications has never been more wide open, it can also be confusing – simply because there are so many options now available. And when it comes to web development, one size definitely does not fit all. While a certain technology might be a perfect choice for one application, it might be exactly the wrong choice for another. In other words, it really matters that you choose the right tools for the job. As the saying goes, plan twice, code once. That's where I come in. And whether you need me to handle the entire development process, or you'd like a consult about which direction to take, I'm ready, willing, and able to lend a hand.
Whether your need is for a custom WordPress website that offers you a powerful, user-friendly backend admin to interact with your audience/customers with ease; or you're wanting to build a database-driven website around Ruby-on-Rails, in order to dynamically provide a service that updates and grows, in real-time; or you want a light-weight single-page-application built with Angular, Node and the rest of the so-called "MEAN stack", I can help with that. And if you have an idea, but aren't sure where to begin, or what technology option to choose, I'm here to help with that as well. Just drop me a line to get started.
---
How I Got Here
My 12+ year career in the world of the Web began when I designed, developed, and edited an online magazine about postmodern culture, back in the early "aughts". That's where I, as they say, cut my teeth; quickly gaining a knowledge of HTML and CSS in order to craft, create and and manage that website.
From there I branched into custom web design projects, utilizing my increasing knowledge of HTML and CSS to build websites for customers in a variety of different industries. That was back when people actually employed webmasters to handle their websites – because today's simple, drag and drop CMS (content management systems) platforms just didn't yet exist.
When the Web world did evolve into a content-management-system-driven environment, sometime around the mid "aughts", I jumped on board. I quickly added PHP and JavaScript to my tool-belt, in order to craft user-friendly websites for use on platforms such as WordPress and Joomla. That was a wild ride in itself. Caught up in that virtual revolution, the pre-formatted templates and themes I designed and developed were soon being used by thousands of customers, from literally all around the world.
Then things shifted again. Suddenly the world of the Web was a truly dynamic place – where what became better known as "web applications" soon ruled the day. People no longer statically read material on the Web, or simply commented on blog posts – as was the case in Web 2.0. No, now they fully co-created it. The Web soon became a mirror of culture itself; offering an ever more dynamic, real-time expression of life in the 21st century.
Ruby-on-Rails became my next focus – as I (along with many other developers) became enraptured by its intuitive approachability and the robust infrastructure that allowed for the speedy building of truly scalable, dynamic web applications. Not only did I appreciate how the Facebooks and Twitters of the world had changed the face of culture, but I reveled in the fact that I too could build these applications. In the latest iteration of the Web, for those with the right know-how and experience, all that was well within reach.
Since then the world of the Web has gotten even more dynamic. And I've added other tools to my arsenal in the process. While I'm still a big proponent of Ruby-on-Rails (it really is auto-magical), I've also come to appreciate more recent offerings such as AngularJS, and its full-stack combo, known as the MEAN stack (which utilizes MongoDB, ExpressJS, AngularJS and Node.js), to power SPAs (single page applications) and the like.
And that's the thing, today's Web is evolving faster than ever. And, as such, a web developer really must be engaged – heart and mind – with what's happening, in order to be at that cutting edge. That's exactly where I like to be. Right at the edge of what's emerging. Being in that place allows me to offer clients the very best information and practical expertise when it comes to bringing the next generation of web apps to life.